688
articles have been created since July 2013, and were still growing!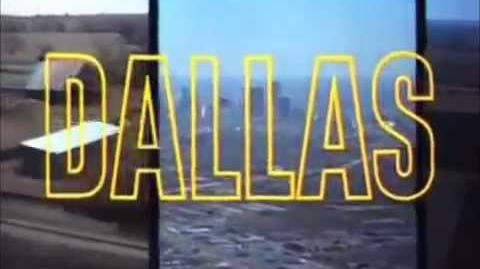 Dallas TV show history
Dallas is an American prime time television soap opera that aired on CBS-TV from April 2, 1978, to May 3, 1991. The series revolves around a wealthy and feuding Texan family, the Ewings, who own the independent oil company Ewing Oil and the cattle-ranching land of Southfork. The series originally focused on the marriage of Bobby Ewing and Pamela Barnes, whose families were sworn enemies with each other. As the series progressed, oil tycoon J.R. Ewing grew to be the show's main character, whose schemes and dirty business became the show's trademark. When the show ended in May 1991, J.R. was the only character to have appeared in every episode.
The show was famous for its cliffhangers, including the Who shot J.R.? mystery. The 1980 episode Who Done It remains the second highest rated prime-time telecast ever. The show also featured a "Dream Season", in which the entirety of the ninth season was revealed to have been a dream of Pam Ewing. After 14 seasons, the series finale "Conundrum" aired in 1991.
The show had a relatively ensemble cast. Larry Hagman stars as greedy, scheming oil tycoon J.R. Ewing, stage/screen actress Barbara Bel Geddes as family matriarch Miss Ellie Ewing and movie Western actor Jim Davis as Ewing patriarch Jock Ewing, his last role before his death in 1981. The series won four Emmy Awards, including a 1980 Outstanding Lead Actress in a Drama Series win for Bel Geddes.
With its 357 episodes, Dallas remains one of the longest lasting full-hour primetime dramas in American TV history, behind Law & Order: Special Victims Unit (366+ episodes), Bonanza (430 episodes), Law & Order (456 episodes), and Gunsmoke (635 episodes). In 2007 Dallas was included in TIME magazine's list of "100 Best TV Shows of All-TIME".
Dallas also spawned the CBS spin-off series Knots Landing in 1979 which also lasted 14 seasons. In 2010, TNT announced it had ordered a new, updated continuation of Dallas. The revival series, continuing the story of the Ewing family, premiered on TNT on June 13, 2012, and ran for three seasons, ending its run on September 22, 2014.
Contents
Creating/Editing/Viewing new pages
[
]
You are welcome to browse what we have, create a new article (just click on one of the many red links you see), fix an existing article, or participate in one of our Community Projects to make the wiki a better information source.
We are constantly adding new files to this wiki. Any additional or updated information on both the original Dallas series and 20i2 TNT series  is greatly appreciated, with as many good reliable sources and references as you can find. Add yours!
To write a new Dallas article, enter the page title in the box below.

The Ewing/Barnes family tree
A lot of stuff happened in the first series of Dallas. Take a look at this chart to see who married/birthed/slept with whom. It's complicated, but helps you to understand the second series a bit better. Click on each character to learn more! One thing, though: the photo of Digger Barnes is not correct (it's from a character named Wally Kessel), the name of J.R. and Cally Ewing's son is certainly not Terrance (the name was made up by a fan, in the show the baby's name is unknown), and Christopher Ewing is the biological son of Kristin Shepherd and Jeff Farraday (who isn't listed on the diagram), not J.R. Ewing.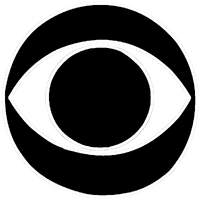 Blogs
When DALLAS was cancelled in October, 2014, after only three seasons, millions of us fans were disappointed and heartbroken.  I did not want this story and this great legacy to just die and fade away…
See more >
Music
[
]

Popular websites:
Latest News Feeds
Social Media